Hi Friends!
I just wanted to post the final touches on the apartment. I think that you have pretty much had the full tour now. James and I are loving being together. It is amazing! We have done a lot of exploring around San Diego and we have spent plenty of time at home, too. Today marks our third big home-cooked dinner! We have had quite a few lunches in and out. Today, James had an egg salad sandwich for the first time! He loved it! We have so many firsts to come. Life is good!
Our fabulous table. It's a perfect fit! James put plenty of sweat into building it!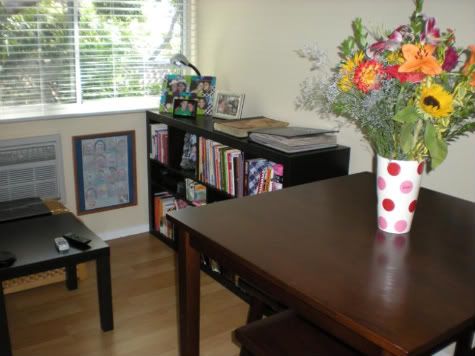 I love this corner! Look at my kids on the wall :-)
So, Saturday night James and I went out on a little adventure. I found this place that plays old movies called Cinema Under the Stars. Most of the movies date more than thirty years ago, but this weekend they were playing O' Brother Where Art Thou, which is one of James' favorite movies. We didn't really know what the theater was, but we went and found it. It turned out to be so much fun. We thought it might be like a drive in, but it turned out to be a combination of a regular theater and a drive in. Check it out.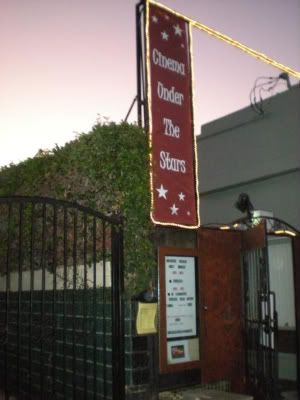 Our reserved seat!
The set up.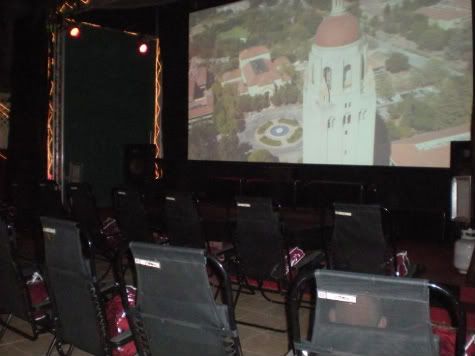 And there was no roof! Just the stars!! Awesome!
And us, of course!
They even had cozy blankets on each chair just in case it gets cold!
Tomorrow we are going on another adventure. We are scouting lots of things out for all the great family and friends that are coming to visit! It turns out James' mom was able to get a flight for this weekend!! We are SOO excited that she will make it out! Can't wait to see you, Christy!! After Christy will be Jolyn. We are ready for you, too, Jo!!! Lets get the company coming. Woohoo!
Lots of love!!
always,
Jamie and James